Pulleys, Motors & Belts
Smooth sailing or NOT!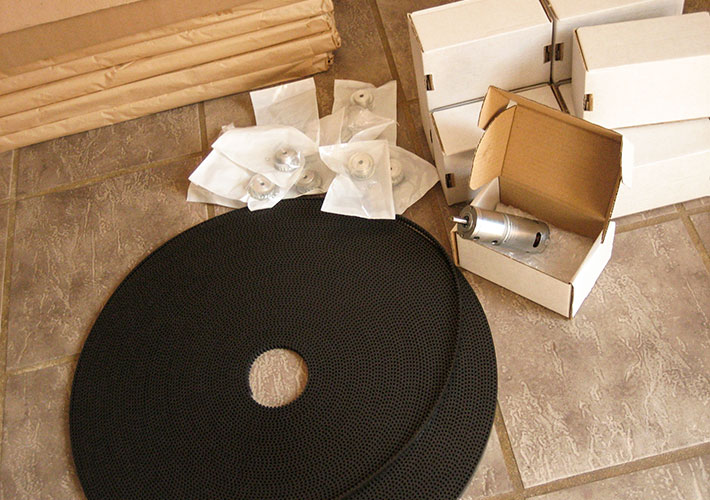 Stock collection from all the various suppliers is underway and so the pulleys, motors & belts was collected yesterday.
On my return home I made an interesting little discovery and realised that the belt I just picked up is not the same as the belt used in my prototype. I immediately tried to fit the belt over the pulley and of course, it doesn't fit 100% :-(
That leaves me with two options; wait another 6 - 8 weeks for the correct belt to arrive (which I don't really want to do!) OR find new pulleys that will fit the belt perfectly. This is probably my best option since it only takes up to 6 days for new pulleys to arrive. The hardest part is finding the correct pulley so that the belt will fit like a glove. From every roadblock there is always a positive outcome and in this case the advantage is pretty good. This belt is much stronger then the original one and will last much longer!
Just as I thought everything was smooth sailing with my previous blog post, something like this comes up and break my speed. This coming week will hopefully offer some answers to my belt and pulley dilemma. I will keep you posted with any progress or problems that's still waiting around the corner.
This dolly is making me old fast but I can assure you the final product will be of the highest quality! Check back for more soon...